Discussion Starter
•
#1
•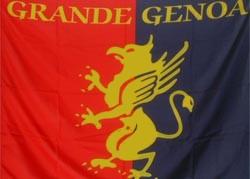 Info from Wikipedia
Founded in 1893, Genoa is the oldest existing Italian football club. The club was founded by Englishmen, hence the English name (the italian city of Genova is spelt Genoa in English).
In their history Genoa have won the Italian Football Championship nine times, the first of which was 1898 during the competition's inaugural season, the last time they won the league was in 1924. They have also won the Coppa Italia once. Historically, Genoa are the tenth most successful club in Italian football. However, they are the fourth most successful in terms of championships won, even though they won these championships in the "pioneering age" of Italian football, - their last success dating back to 1924.
The club has played at Stadio Luigi Ferraris (which has a capacity of 36,536[3]) since 1911, the stadium is shared (since august 1946) with another club - rivals, UC Sampdoria. Since the 1960s, Genoa have often bounced between Serie A and Serie B. In the 2006-2007 season the club will compete in Serie B after spending a season in Serie C1 because of a match-fixing scandal. The club has not played in the Italian top division since 1995.