Discussion Starter
·
#1
·
As you all know, Zidaneism is the World's Newest Religion. Here is your chance to convert to the great religion of Zidaneism, the religion of the great Zinedine Zidane..
roud:
You may be a Christian, a Muslim, Hindu, Jew..Does'nt matter. You can convert to Zidaneism in a very short time following the procedure that is given below. Before starting, make sure you have the following items ready -
A photo frame with the God's image -
A photo frame with the Judas's or Devil's image -
The holy costumes -
The sandalwood beadthread-
Incense sticks-
Candles-
Holy Water -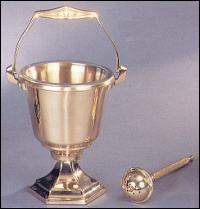 The Conversion Process :
First, wear the holy costume. Now, place the God's image on an elevated position, light the candle & the incense stick in front of it. Now place the Devil's image nearby. Now get the holy water, drink it & spit it out on the Devil's photo, keep doing it until all the water is finished. If you don't feel like spitting, you may also pee on the Devil, making you hardline Zidaneist.
Now place the Sandalwood rosary on Zizou's frame. Join your palms together like this -
Now say this -

I, ____(Insert name), in all my senses, commit each & every of my breath, my life, my everything to the one & only lord - Zinedine Zidane, "Zizou". I accept the great religion of Zidaneism.

Oh Zizou..Oh Zizou..
You are the lord..
You are the sun
and you are the god.
You are our strength
and you are our hope.
You are immortal
You are our pope..

roud:
Come & join this great religion..Be a Zidaneist..
roud:
The World's Newest Religion = Zidaneism, and I can already hear the hail..:thumbsup: :star: