@Osman
LOL, I think I just found the reason why so few cases of Corona have been confirmed in Sweden so far.
They're refusing to test people who haven't been in contact with a confirmed case.
I can sort of buy the reasoning if they have limited resources to test people. But at least take the appropriate precautions when dealing with suspected cases.
On Monday, the health care finally decided that it might be Corona that Maria was affected by and sent an ambulance with staff in protective clothing. But while they are at her home, a new decision comes from a doctor. Since she has not been to Italy, she should not be regarded as suspected of being infected by the corona virus and therefore not do a corona test. However, she should go to the hospital to check her lungs. The staff then takes off the protective clothing and she is sent to a regular emergency room where she waited during the Monday afternoon.
Efter en resa till Berlin där Maria träffade många italienare från de virusdrabbade områdena i Italien blev hon mycket sjuk. Nu har hon blivit bollad runt i vården och hon tycker inte att vården tar det på allvar.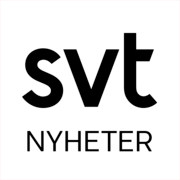 www.svt.se