The game that is worth 4 points for the winner at the end of the league since the first tie breaker is head to head confrontation.
But here it is, the two top teams in the league so far, the Betting odds show Benfica as a slight favorite but it's a Classico and anything can happen.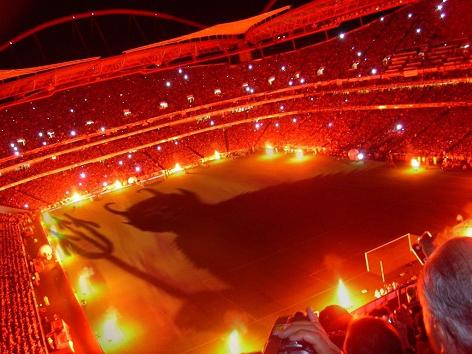 Rodrigo and Javi should be able to play :thumbsup:
Players called up:
Artur Moraes, Eduardo e Mika; Maxi Pereira, Luisão, Jardel, Garay, Miguel Vítor, Capdevila, Luís Martins and Emerson; André Almeida, Javi García, Matic, Witsel, Bruno César, Pablo Aimar, Nicolás Gaitán, Rúben Pinto and Nolito; Cardozo, Rodrigo, Nélson Oliveira, Yannick and Saviola.