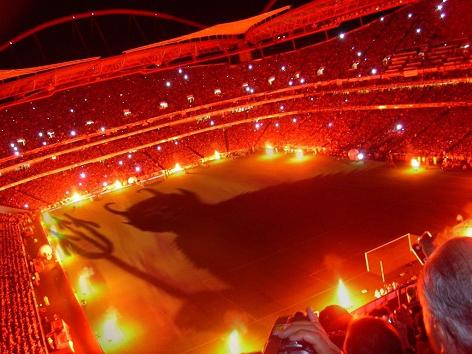 The terribly start from our team pretty much killed our hopes to win this championship, our team gave it a nice run by winning I don't even know how many in a row but Porto for one reason or another never slowed down.
Porto will win the league, but this is war and we don't want them to do it in our stadium.
beat the scum below:
Players called up:
Keepers: Roberto and Moreira.
- Defense: Sidnei, Luisão, Roderick Miranda, Jardel, César Peixoto and Fábio Coentrão.
- Mid: Airton, Javi García, Felipe Menezes, Aimar, Salvio and Gaitán.
- Forwards: Cardozo, Saviola, Jara and Kardec.