Discussion Starter
•
#1
•
1.Michael Jordan​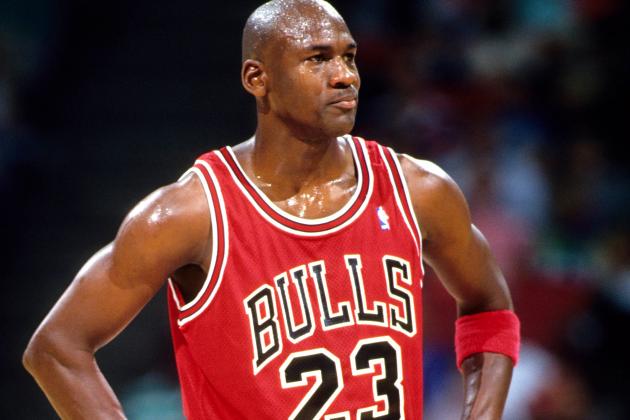 Widley regarded as the greatest player of all time , he wan named NBA MVP 5 times.Jordan holds the NBA records for highest career regular season scoring average (30.12 points per game) and highest career playoff scoring average (33.45 points per game).He was also ranked No.1 by SLAM Magazine's Top 50 Players of All-Time and No.1 by ESPN SportsCentury's Top North American Athletes of the 20th century
2.Kareem Abdul-Jabbar​
During his career as a center, Abdul-Jabbar was a record six-time NBA Most Valuable Player (MVP), a record 19-time NBA All-Star, a 15-time All-NBA selection, and an 11-time NBA All-Defensive Team member.At the time of his retirement in 1989, Abdul-Jabbar was the NBA's all-time leader in points scored (38,387), games played (1,560), minutes played (57,446), field goals made (15,837), field goal attempts (28,307), blocked shots (3,189), defensive rebounds (9,394), and personal fouls (4,657). He remains the all-time leading scorer in the NBA, and is ranked 3rd all-time in both rebounds and blocks.
3.Wilt Chamberlain​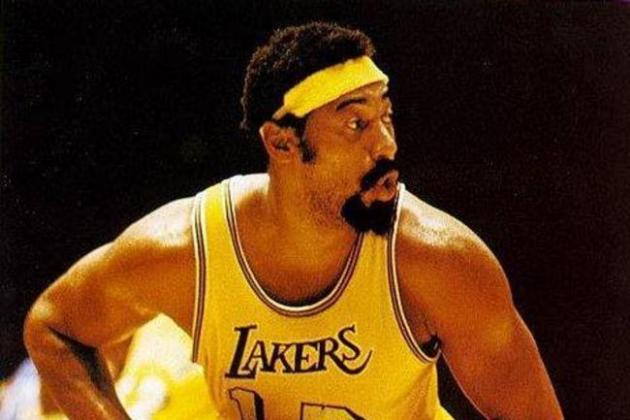 Chamberlain is most remembered for his 100-point game, which is widely considered one of basketball's greatest records.He was also named 4 times NBA MVP and was ranked #2 in SLAM Magazine's Top 50 NBA Players of All-Time
4.Magic Johnson​
Johnson's career achievements include three NBA MVP Awards, nine NBA Finals appearances, twelve All-Star games, and ten All-NBA First and Second Team nominations. He led the league in regular-season assists four times, and is the NBA's all-time leader in average assists per game, at 11.2.He was rated the greatest NBA point guard of all time by ESPN in 2007.
5.Bill Russell​
A five-time NBA Most Valuable Player and a twelve-time All-Star, Russell was the centerpiece of the Celtics dynasty, winning eleven NBA championships during his thirteen-year career. Along with Henri Richard of the National Hockey League's Montreal Canadiens, Russell holds the record for the most championships won by an athlete in a North American sports league. In 2009, SLAM Magazine named Russell the #3 player of all time behind Michael Jordan and Wilt Chamberlain.
6.Kobe Bryant​
Bryant is a 16-time All-Star, 15-time member of the All-NBA Team, and 12-time member of the All-Defensive team. As of March 2013, he ranks third and fourth on the league's all-time postseason scoring and all-time regular season scoring lists, respectively. Sporting News and TNT named Bryant the top NBA player of the 2000s.I'll probably rank Kobe higher than Magic after he retires and his legend is consolidated
7.Larry Bird​
Bird is the greatest white player in basketball history.He was a 12-time NBA All-Star and was named the league's Most Valuable Player (MVP) three times.Lacking athleticim , Bird is considered to have arguably the best Basketball IQ ever
8.LeBron James​
Standing at six feet, eight inches tall and weighing 250 pounds, James has been called the best physical specimen in sports by some sports analysts.He was named NBA Most Valuable Player 4 times and is considered by many as the best basketball player of the last decade.I will surely rank him year in the future but now , he still has enough power to play and add to his legacy.
9.Shaquille O'Neal​
O'Neal's individual accolades include the 1999–2000 MVP award, the 1992–93 NBA Rookie of the Year award, 15 All-Star game selections, three All-Star Game MVP awards, three Finals MVP awards, two scoring titles, 14 All-NBA team selections, and three NBA All-Defensive Team selections. He ranks 6th all-time in points scored, 5th in field goals, 13th in rebounds, and 7th in blocks. Largely due to his ability to dunk the basketball, O'Neal also ranks 3rd all-time in field goal percentage (58.2%)
10.Oscar Robertson
Robertson could score inside, outside and also was a phenomenal passer aswell.He was a 12-time All-Star, 11-time member of the All-NBA Team, and one-time winner of the MVP award in 14 professional seasons. He is the only player in NBA history to average a triple-double for a season.He was also ranked 5th best player ever by SLAM
Honourable Mnetions:
Tim Duncan , Hakeem Olajuwon and Moses Malone