Discussion Starter
·
#1
·
vs.
@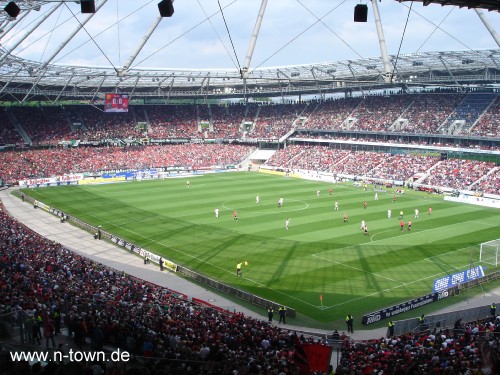 I should be learning right now, but again our FCN makes up a good portion of my mind.
Robert Vittek is still not available for the game, but it looks as if Zwetschge might be ready for it. At least for the bench. It would be so good if we could play with Saenko and Zwetschge against 96.
In goal we will likely see Blazek again. Although the article in today's NN issue says that Blazek didn't leave such a safe mark in the training yesterday our coach seems to give him one more chance. The NN also speculates that von Heesen rates Blazek higher than Klewer. Ok, when he thinks that.. and when he believes in Blazek I will do that as well. What else can we do as fans.
Hannover will play with Ismael again; Pinto is still suspended; Until their Bremen game in December they had been pretty strong at home, but at the moment they're in a little low as well. Not that we are in a good form, but that's our chance. Hopefully one time we are the team that uses the current little crisis of our oponent.
Let's believe, admittedly, in a miracle...