Rookie
Location:
Dagenham, Essex.
Teams:
Celtic, West Ham, Dagenham & Redbridge, ROI.
Hail Hail
---
Hello all, I'm a 50yr old married mhan form East London. I am Irish decent, which is where I get my Celtic affiliation from, and of course my likeing for the ROI. East London obviously gives me the Happy Hammers, and I live, and have done for 40 odd of my 50 yrs in Dagenham, so I like to go and watch them from time to time aswell.
Maradona10 guided me here, and I'm glad he did.
This is a huge site, I have already posted 20 odd posts, and only just found this sub forum:embarass: , I'm sure there's a lot more I will come across in the future.
A wee pic of me in Teplice a few years back for an Uefa Cup game.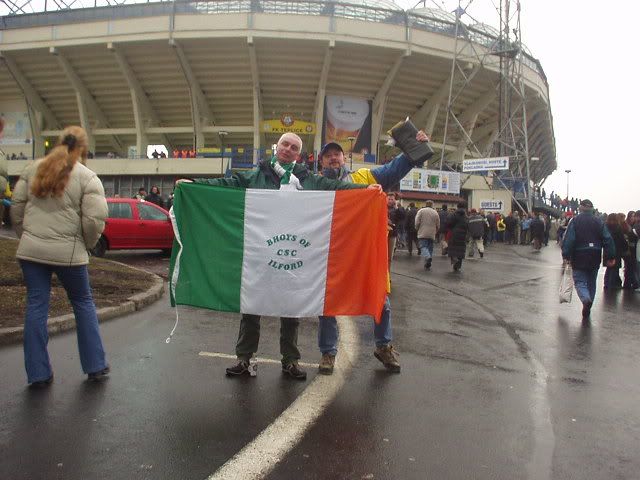 ---
It's not his creed nor his nationality that counts, it's the man himself.
Mourinho & Cassano!!
Xtratime Legend
Location:
Angelo Moratti Sports Centre
Teams:
FC Internazionale Milano, FC Rangers
Welcome bro....although I am favorable towards Rangers!
But have a good time here!
---
WE WILL ALWAYS REMEMBER GIACINTO FACCHETTI, LEGEND OF THE INTERNAZIONALE AND ITALIAN GAME
Currently Active Users Viewing This Thread: 1

(0 members and 1 guests)