First Place winner, June 2010 Photo Contest
Xtratime Legend
Paquadorian Boobies
---
Paquador is home to many exotic birds. Among them the Booby. There are various species that can be found in the wild.
There's the blue-footed Booby (seen here dancing the Paquadorian jig):
The red-footed Booby:
The brown Booby: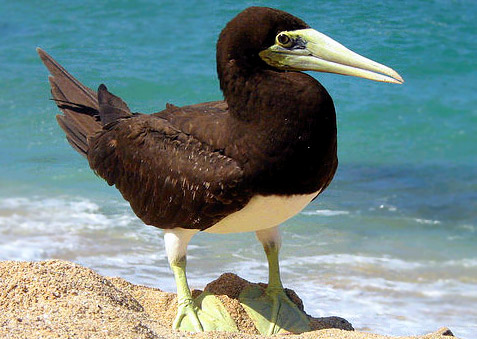 And the masked Booby (known for its excessive eating habits):
---
Mercedes bastard & Limburger-loving schmuck
Nasty Woman
Forum Manager
Xtratime Legend
Teams:
Argentina, Lazio, Fiorentina
moderator! moderator!

oh nevermind.
---
But tomorrow is new day and new chance. -- Alija

Nel cielo biancazzurro brilla un'altra stella - In the lightblue sky another star shines. Alija tu non sarai mai sola. Alija you will never be alone.
Cachorro
Legend
Now I'm feeling cheated.
---
"Only in the darkness can you see the stars."
~Martin Luther King Jr.
First Place winner, June 2010 Photo Contest
Xtratime Legend
I never knew the avian creatures of the Paquadorian forest were so popular. There are 7 people viewing this thread.
---
Mercedes bastard & Limburger-loving schmuck
Birds in Paquador make also great dishes and the boobies are no exception.
Mmmm.... Yummy! Boobies ala teta
---
Hurrah for Paquador!
Second Place Winner, December 2011 Photo Contest
Xtratime Elite
Location:
Miami, Largo & Winter Springs !!!
Teams:
Chile, USA, R Plate, CC, The "U" and Bucs
How about Hooters .........Any in Paquador ???

Lovely Birds..Ya Know ?????
---
Chairman of the BORED © !!!!!& MASTER BAITER ©
In all fairness...if Carson35 IS allowed to copy & paste here..So can I !!!!
Que la chupen., y la sigan chupando !!!!
National Champions. 83 87 89 91 and 2001
Xtratime is FULL of BULLIES, and not enough Indians.
Damos TODO por los Chilenos en el extranjero
---
Last edited by colocolo; June 14th, 2009 at

13:39

.
Honorable Mention, February 2013 XT Photo Contest
Forum Manager
Xtratime Legend
Location:
half here - half there
I am sure that the Paquadorian totalitarian government doesn't allow any franchises from imperial countries.
---
Gràcies Pare, descansi en pau.
Xtratime Legend
Location:
Redneck country, California
Don't forget:
The Sombre Tit
The Coal Tit
The Crested Tit
The Great Tit
---
When all the lights go out forever
Somewhere near the end of time
The noise will pass and the dust will settle
And you'll be on my mind
dont know why I keep clicking onto this thread.....

when I saw the title on 'new posts'
Is Not A
International
Are these tits real or fake?
---
Was McFail.

But wishing I was Fankoush.
Currently Active Users Viewing This Thread: 1

(0 members and 1 guests)