Ján Popluhár dies at age of 75
---
RIP Bimbo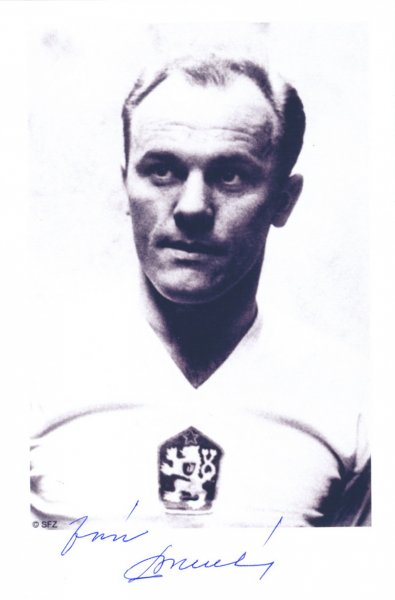 Jan Popluhár (born August 12, 1935 in Bernolákovo, died March 06, 2011) was a former Slovak football player. He started his football career with Slovan Bratislava but soon after he joined army club RH Brno due to then obligatory military service. He is best known for the 15 seasons he spent with Slovan Bratislava where he made 262 competitive appearances in defence, scoring an impressive 21 goals, and following further stints with Brno and Zbrojovka Brno finished on 306 Slovakian league games and a goalscoring tally of 24. After finishing his career with Slovan in 1969 he moved to French league side Olympique Lyonnais. Two seasons there were enough, but subsequently he spent five years with Austrian amateur club SK Slovan Vienna as player/coach. Many of the thousands of fans in Vienna thought that Popluhar would be shown up by players twenty years younger than he was, but this did not happen. However, at the age of 44 Popluhar realised that his playing career was over.

Slovan coach Leopold Stastny was famous for creating nicknames for his players, and so Jan Popluhar became known in Slovakian football circles as 'Bimbo'. "I was called this because I always looked, and indeed was, good-natured, and I would never hurt anybody," recalls Slovakia's man of the century and one of football's true gentlemen.

There are not many people who remember Popluhar's action in the 1962 FIFA World Cup in Chile when, instead of turning the situation to his advantage, he brought the referee's attention to the injured Pele. In 1967 he was awarded the World Fair Play award for this genuine sporting act, and he reflects fondly on his Brazilian memories.

"I met Pele several times, the first occasion in Chile and then in various international and club games. He was undoubtedly the best, but there were not many one-to-one situations he won and also not many Slovakian players who scored in the famous Maracana stadium. I belong to this lucky group after I scored with a free kick against Brazil in June 1966," remembers this two-footed player and talented header of the ball.

Czechoslovak football was well represented in 1963 at Wembley stadium in a match to mark the centenary of the English Football Association. Popluhar, along with Svatopluk Pluskal and Josef Masopust, played in a world team that included Alfredo Di Stefano, Raymond Kopa, Uwe Seeler, Denis Law, Eusebio and Ferenc Puskas against an England eleven. Further appearances in all-star teams followed, and these must rank as memorable career highlights even for a man who played in two World Cups (Sweden 1958, Chile 1962). They were not, however, the only accolades he received.

Popluhar was elected Footballer of the Year in the former Czechoslovakia for the first time in 1965 despite the great form of his Czechoslovakian team-mate Josef Masopust. He will never forget the full stadiums and wonderful atmosphere generated at the time. "When I was at my peak, the conditions for a football player were modest here in Czechoslovakia, but the spirit and support of the spectators was incredible. I am not sure that today's players, however, would want to return to my era," he said.

After some bad luck which included working for a sports company that went bankrupt and suffering prolonged health problems resulting in only a modest invalidity pension and an unsuitable job, he has returned to his footballing roots.

In 2000 Jan Popluhar was elected as the best Slovak footballer of the 20th century.
Popluhár was never sent-off during his long career.

He played twice for World´s XI, vs England in 1963 and in Stan Matthews testimonial in 1965.
Ján Popluhár was laid to rest today in Bernolákovo during the emotional farewell.
Currently Active Users Viewing This Thread: 1

(0 members and 1 guests)