First Place winner, June 2010 Photo Contest
Xtratime Legend
The architecture of Rotterdam
---
The White House is something of an architectural landmark in Europe. It is the continent's first skyscraper, built in 1897 for a pair of Rotterdam businessmen eager to show off their wealth. They commissioned, "a grand office building in the American spirit." This is the result: An 11-story, 147-foot structure in the French chateau style. It rests on nine-hundred pilings driven into the ground, and at the time of its completion was the tallest building in Europe.
Rotterdam remained a flourishing city, with many beautiful examples of traditional Dutch architecture, until in May 1940 when the most of the city center was destroyed in the bombardment. The White House is one of the few buildings that survived.
Before.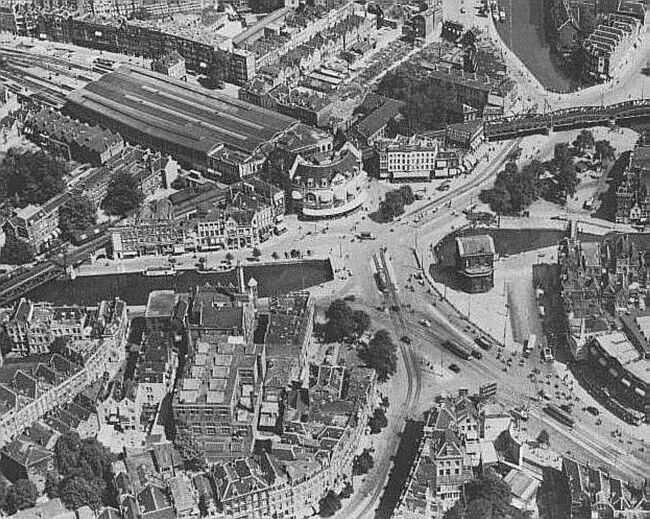 The same area after.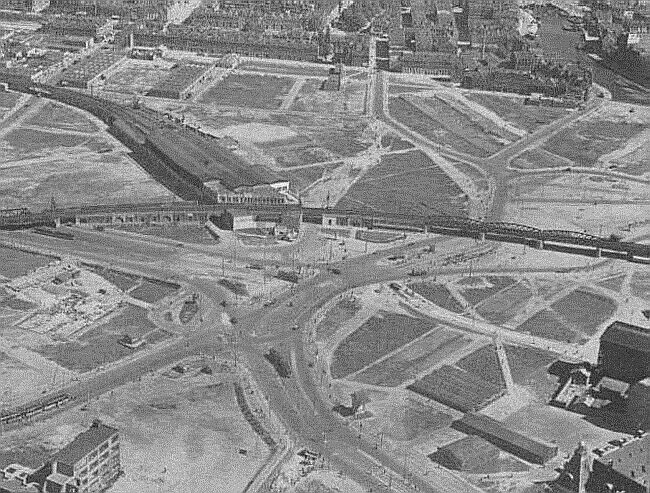 But out of the ashes a new city was build.
The same area today.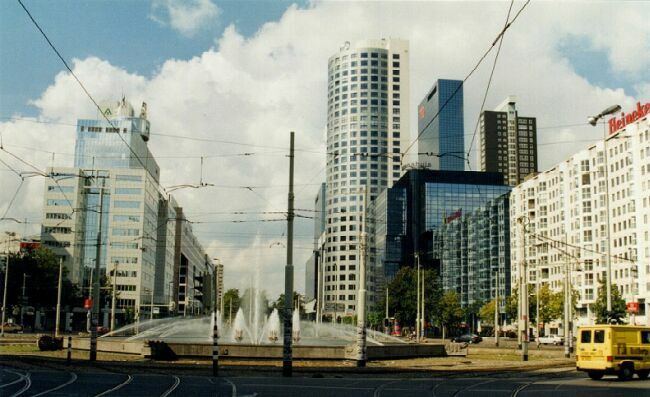 Modern day Rotterdam is a city where architects can unleash their creativity to the fullest, and examples of that can be found all over town.
The cube apartments.
The pencil and Blaak subway station.
The Euromast tower.
The Nationale Nederlanden towers.
The Erasmus bridge.
The stock exchange.
But it remains a Dutch city, so the polder is never far away.
---
Mercedes bastard & Limburger-loving schmuck
---
Last edited by Boyo; February 13th, 2007 at

13:08

.
Nasty Woman
Forum Manager
Xtratime Legend
Teams:
Argentina, Lazio, Fiorentina
I like those cube apartments, I wonder if the residents have a constant feeling of being off balance.
---
But tomorrow is new day and new chance. -- Alija

Nel cielo biancazzurro brilla un'altra stella - In the lightblue sky another star shines. Alija tu non sarai mai sola. Alija you will never be alone.
Yeah, Rotterdam is the most interesting city architecturally.
---
La Juve? Lasciamo perdere.
First Place winner, June 2010 Photo Contest
Xtratime Legend
This is the interior of the cube apartments.
The kitchen.
The living room.
The attic. Which looks a bit like being in the cockpit of an F-117.
---
Mercedes bastard & Limburger-loving schmuck
Wow what a spectacular sight. During my sporadic trips abroad I have across many a beautifull buildings, but never have I seen such beauty manifest itself in that phenomenon refered to as "the white house". Absolutely magnificent.
Second Place Winner, February 2013 XT Photo Contest
XT Consultants
International
Location:
@Camp Nou, NYC dwells this fox with a Ph.D.
Fantastic pics Boyo! They do bring back fond memories of my trip there in 2005
The kitchen! Sure beats
the one as depicted by Pieter Duyfhuysen in the 17th century
, no?
---
For me, football is irrationality, tribal, passionate... - Almogŕver
Currently Active Users Viewing This Thread: 1

(0 members and 1 guests)