Albania in ECQ 2008
---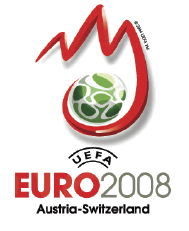 Group G
1. Romania 7 5 2 0 14 4
17
2. Bulgaria 7 4 3 0 11 4
15
3. Netherlands 6 4 2 0 8 2
14
4. Albania 7 2 3 2 8 6
9
5. Belarus 7 2 1 4 10 15
7
6. Slovenia 7 1 1 5 5 12
4
7. Luxembourg 7 0 0 7 1 14
0
02/09/06
19:00
Belarus
-
Albania
2-2
20:00
Romania-Bulgaria
2-2
20:30
Luxembourg-Holland
0-1
06/09/06
19:00
Bulgaria-Slovenia
3-0
20:00
Albania
-
Romania
0-2
20:30
Holland-Belarus
3-0
07/10/06
19:15
Romania-Belarus
3-1
20:00
Bulgaria-Holland
1-1
20:45
Sllovenia-Luxembourg
2-0
11/10/06
18:00
Belarus-Slovenia
4-2
20:15
Luxembourg-Bulgaria
0-1
20:30
Holland
-
Albania
2-1
24/03/2007
Holland-Romania
0-0
Luxembourg-Belarus
1-2
Albania-Slovenia
0-0
28/03/2007
Bulgaria-Albania 0-0
Romania-Luxembourg 3-0
Slovenia-Netherlands 0-1
2/06/2007
Albania-Luxembourg 2-0
Slovenia-Romania 1-2
Belarus-Bulgaria 0-2
06/06/2007
Bulgaria-Belarus 2-1
Luxembourg-Albania 0-3
Romania-Slovenia 2-0
Upcoming Matches:
08/09/07
Belarus-Romania
Netherlands-Bulgaria
Luxembourg-Slovenia
12/09/07
Slovenia-Belarus
Bulgaria-Luxembourg
Albania-Netherlands
13/10/07
Romania-Netherlands
Belarus-Luxembourg
Slovenia-Albania
17/10/07
Luxembourg-Romania
Netherlands-Slovenia
Albania-Bulgaria
17/11/07
Bulgaria-Romania
Albania-Belarus
Netherlands-Luxembourg
21/11/07
Belarus-Netherlands
Romania-Albania
Slovenia-Bulgaria
p.s:This thread will be closed......i will update everytime that Albania plays for europian qualification games
---
Talent wins games, but teamwork wins championships
---
Last edited by Madman; August 12th, 2007 at

23:06

.
vs
Belarus
2-2 Albania
2' Kalachev 24' Romashchenko
7'(pen) Skela 86' Hasi
Belarus
:Khomutovski, Kulchy, Korythko, Omelyanchuk, Shtaniuk, Viacheslav Hleb(64' Bulyga), Kalachev(84' Lanko) Kovba, Romashchenko, Hleb, Kutuzov.
Coach:Yuri Puntus
Albania
:Lika, Dallku, Hasi, Aliaj (46' Curri), Beqiri, Haxhi, Lala (84' Mukaj), Cana, Skela (73' Kapllani), Tare, Bogdani.
Coach:Otto Barić
Yellow cards:Romashchenko (Belarus);Cana (Albania),Beqiri (Albania)
---
Talent wins games, but teamwork wins championships
---
Last edited by Doc; September 3rd, 2006 at

01:15

.
vs
Albania
0-2 Romania
65' Dica 75'(pen) Mutu
Albania
:Beqaj, Beqiri, Dallku, Hasi, Curri, Cana, Haxhi, Lala (Muka 77'), Skela (Aliaj 63'), Tare, Bogdani (Kastrati 62').
Coach: O.Baric
Romania
:Lobont, Kontra, Rac, Gionea, Civu, Kodrea, Petre, Dika, Marika (Ionez 77'), Mutu (Mikolita 85'), Rozu (Margaritesku 89').
Coach: V.Picurka
Yellow cards:Beqiri, Cana, Curri, Hasi, Bogdani, Tare/Kontra, Rozu
---
Talent wins games, but teamwork wins championships
vs
Holland 2-1
Albania
15' Van Persie 42' Beqaj (o.g.)
67' Curri
Holland
:1- Edvin van der Sar, 2- Khalid Boulahrouz, 3- André Ooijer, 4-Joris Mathijsen, 5- Giovanni van Bronckhorst(68' Urby Emanuelson), 6- Nigel de Jong(50'Stijn Schaars), 10 -Uesley Sneijder(80' Tim de Cler,) 8- Denny Landzaat, 7- Ryan Babel, 9-Robin van Persie, 11- Arjen Robben.
Coach:Marko van Basten

Albania
:25-Arian Beqaj; 3-Nevil Dede, 4-Armend Dallku, 6-Besnik Hasi, 13-Ervin Skela, 5-Adrian Aliaj(65' Edvin Murati), 14-Altin Lala(45' + 2' Devis Mukaj), 17-Igli Tare, 22-Erion Bogdani(79' Besart Berisha) 23-Altin Haxhi, 13-Debatik Curri.
Coach:O.Baric
Yellow cards:Nigel de Jong/Altin Lala,Erion Bogdani
---
Talent wins games, but teamwork wins championships
Forum Manager
International
Teams:
Multiethnic Republic of Kosovo
Currently Active Users Viewing This Thread: 1

(0 members and 1 guests)