Greeno' signs new contract
---
Canaries keeper Robert Green has signed a new three-year deal with the club to surely end speculation over his future.
Green had been linked with a move to Arsenal this summer after breaking into the England squad last March and he was an unused substitute against Sweden.
The 24-year-old said: "I'm absolutely delighted to get the contract situation sorted - it's been a long time coming.
"It's taken a lot of hard work between my representatives and the club to get where we are."
Speaking to
www.canaries.co.uk
he added: "Essentially the reason I wanted to stay with City was because we are playing in the Premier League.
"I have been at the club for around 11 years and this is the first time in nine years we have been in top-flight football and I wanted to stay and be a part of it.
"To sign a new contract just as we've been promoted, well there is no better time for me to do it personally, and to get it out of the way before the start of the season is great as well as it means I can get on and concentrate with pre-season training.
"I am confident that with the current squad we have we will be able to hold our own in the Premiership and I want to be a part of that."
Canaries boss Nigel Worthington added: "It is a wonderful achievement to get Robert's signature on a longer contract and great news for the club."
:thmbup:
What is so funny about Greeno' then?
He's either been hit with these:

smoked this:
or sniffed this: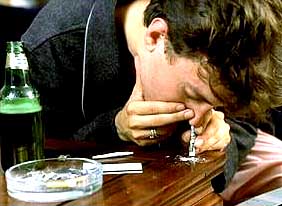 Recently or in his pasted life
thats very harsh Umarnino
Currently Active Users Viewing This Thread: 1

(0 members and 1 guests)