Twittergate!
---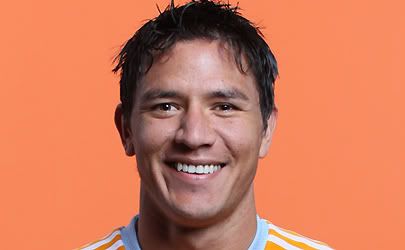 if you're an MLS player with a Twitter account, you better watch what you say. The latest "Twittergate" involves US National Team striker Brian Ching of the Houston Dynamo.
This happened while Ching was thousands of miles away in New England with the US National Team. Possibly this might also be the longest distance fining in MLS history.
Brian Ching
Houston Dynamo
Suspension/Fine: $500
Reason: Public Criticism
The offending comment:
Ref in seattle just cheated the dynamo. What a joke. Not even close. Ref is a cheat
1:41 PM Jul 11th from txt
Followed by:
Look i made a rash comment yesterday. I dont know who the ref was. I didnt understand how someone could all a goal when it wasnt 100% clear
7:09 AM Jul 12th from txt
and:
I apologize for the comment which i made in the heat of the moment. Everyone tries their best and mistakes happen.
7:25 AM Jul 12th from txt
http://twitter.com/brianching
The call he's talking about:
http://www.youtube.com/watch?v=qc4Hp...layer_embedded
Currently Active Users Viewing This Thread: 1

(0 members and 1 guests)