1st Tier Poster
Xtratime Legend
Location:
Tallinn, Estonia
Greatest Defenders Ever
---
SI releases a massive troll list: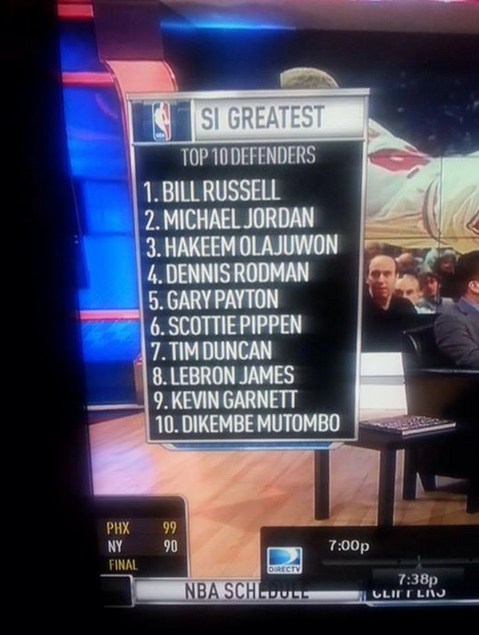 my list would be:
1. Russell
2. Hakeem
3. Thurmond
4. Robinson
5. Ben Wallace
6. Garnett
7. Mutombo
8. Duncan
9. Bruce Bowen
10. Rodman
---
Big games are easy than the other games, unfortunately. Every times we have the control the games, under the control the games, during the games we had the some possibilities, some big chances, some big okazyons, something like that but what can I do, sometimes? AndÖ.itís the football, thatís the football, something happened. Everything is something happened. - Fatih Terim
Shit list if it's missing Sidney Moncrief and Michael Cooper.
Currently Active Users Viewing This Thread: 1

(0 members and 1 guests)